Providing inspired finishing for your print project is not the end for us. Before your project is printed, we can work with you to provide custom design services and die fabrication.  Once your printed piece is finished, there is still more to be done.  As a full-service print finisher, we are well equipped to handle your kit packing, fulfillment, and mailing.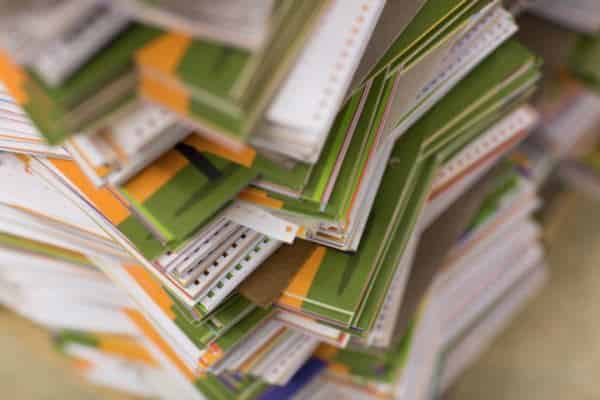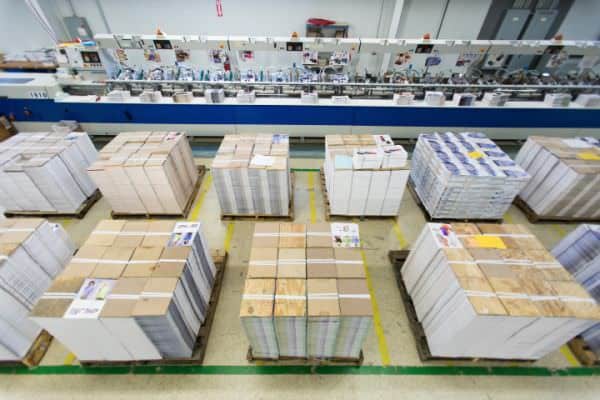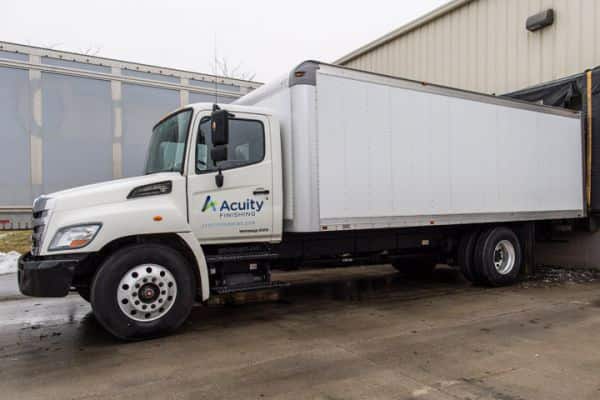 Custom Design (Structural):
If you are planning to create a dimensional print piece, our custom design experts can help. By leveraging our knowledge and expertise of print finishing techniques including cutting, folding, gluing and more, we can help you produce an inspired piece.
One key detail for your finished printed piece is folding that doesn't crack or wrinkle. Our high-speed folding machines give you a variety of folding options from parallel to right angle to gatefolds and more.  We can handle flat sheets from 4 by 6 inches up to press sheets to create folded signatures of 4 to 64 pages.
Steel Rule Die Fabrication:
If you need accurate, affordable custom dies, we can help. We manufacture cutting, scoring and perfing dies to extremely high tolerances with state-of-the-art computer controlled cutting and steel rule bending equipment. We can fabricate custom steel rule dies to your exact specifications, and in an infinite variety of shapes and materials.
Tab Cutting and Mylar Cap:
When your publication needs attractive, separated sections, our custom tab cutting and color mylar reinforcing adds finesse and function. We are your one-stop shop for tabs. We can cut tabs, cap them with mylar, and add binding-edge reinforcement with our high-speed tabbing equipment.
Protect your finished products with our shrink wrap services. Our multiple shrink wrapping lines can bundle and wrap your product for shipping and for display. We can also group products in fixed quantities.
Binding Edge Reinforcing:
Before your project gets bound, we can reinforce the binding edge of tabs and pages to give added durability. We offer clear and color mylar in a wide range of widths and lengths. Our processes ensure the highest quality, clarity and color consistency. Binding edge reinforcing is perfect for address books, binder dividers, medical records, clinical notes, tabbing dividers, reinforced 2-hole punched sheets and more.
Looking to add sheets, tabs or already bound manuals and catalogs to a binder?  Our automated index drill machine provides clean and accurate multi-hole drilling.  We can drill through hundreds of sheets at once and can create multiple holes in one pass.
Add a creative, modern finish to your printed piece, and prevent the edges from becoming frayed, with round cornering. Our automated round corner cutting machines quickly cut rounded corners in a variety of cuts and sizes. You can choose how many and which corners to round.
If you are running out of places to store your finished print pieces, we can store your materials and ship inventory as needed — whether it's one piece or 10,000 pieces.  To protect your collateral, our warehouse is climate controlled and secure.
If you need to reinforce your printed piece, such as a swatch book or signs or tags, grommet binding adds additional strength.  We provide metal (nickel or brass) grommets in a variety of sizes.  Our grommet presses ensure that your grommets are inserted properly and accurately each time.
Whether you need sales and marketing kits, direct mail kits or any other specialty kit, we have the equipment and skilled team to handle your kit packing efficiently and cost effectively. Our robust processes and quality control procedures make sure your kits are assembled quickly and accurately while making sure the finished product looks great.
Once your printed piece is finished, we can mail it for you. Simply send us your mail list and our automated inkjet mailing equipment will get each piece labelled and zip code sorted. We offer variable data printing for personalization. What's more, we can finish all of your direct mail pieces with our Rollem Mailstream. This revolutionary system allows us to process multiple-up mail pieces and perform numerous functions — trimming, cutting, scoring, perforating, folding, gluing and tipping — in one pass with delivery to mail trays in zip code order.
If you need unique identification numbers to your documents, count on us.  Our high-speed numbering machines can quickly print sequential identification numbers that appear in one position or in multiple positions on each document.  Perfect for contracts, invoices, forms, checks and any piece that needs easy reference.
Of course, we also do Cutting, Trimming, Handwork, Padding, Inserting, Hand Taping, Paper Banding, and Rubber Banding.