RESOURCEFUL, FLEXIBLE, CREATIVE AND INNOVATIVE
The entire team at Acuity Finishing works together to deliver an inspired finished product for your print project. Our "can-do" attitude is what makes us resourceful, flexible, creative and innovative.
The team is led by experienced managers with deep roots in graphic arts and print finishing as well as extensive experience in management and operations. Our leadership is dedicated to collaborating with the team and all our customers to build long-term relationships and deliver inspired finishing that makes the difference.
DONALD W. STOEBE, CO-OWNER
Don has over 35 years of experience in engineering, operations management and general management in the graphic arts industry. He has run both small and large businesses in Europe and the US, and has enabled sales growth by improving customer satisfaction. Don has a track record of continuous improvement by implementing Lean manufacturing and high-performance teamwork throughout the organization.
Don obtained a B.S. degree in chemical engineering and French from Carnegie Mellon University in 1980 and an Executive MBA from Georgia State University in 1995. Don and his wife Barb have three children.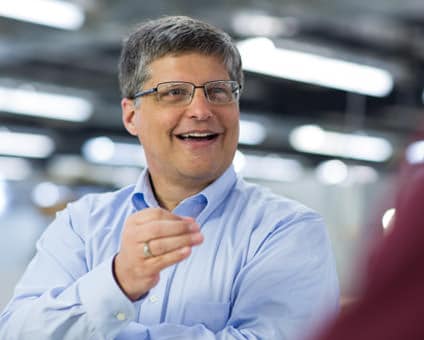 RICHARD M. UBINGER, CPA, CO-OWNER & CFO
Rick is a business professional dedicated to helping organizations succeed. After a 13-year career at Price Waterhouse, he became the founding CFO of Universal Stainless & Alloy Products, Inc. in 1994. The company purchased and restarted an idle specialty steel facility and successfully completed an IPO within its first four months. Over the next 16 years, the company's annual revenues grew to exceed $200 million. In 2010, Rick formed Ubinger CFO Services LLC, providing financial advisory services to the small business community.
Rick is a 1981 graduate of Indiana University of Pennsylvania and is a member of the AICPA and PICPA. He also serves on the board of directors of the Foundation for IUP and is a past board member of Wesley Family Services. Rick and his wife have four children and two grandchildren.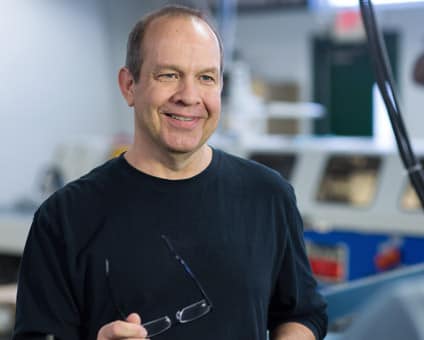 DAN MCNALLY, OPERATIONS MANAGER
Dan has over 35 years of experience in the printing industry. He began his career at Herbick & Held Printing Company in Pittsburgh, where he spent nine years learning the trade. In 1988, Dan opened Three Rivers Bindery where he was a co-owner for 10 years. In 1998, he sold the business and remained at Three Rivers Bindery as general manager. Dan has been with Acuity Finishing since 2009, and was promoted to operations manager in 2014.  Dan and his wife Laura have two children and two grandchildren.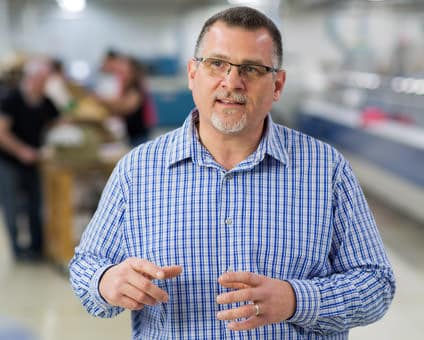 MATT BARKLEY, DIRECTOR OF SALES & MARKETING
Matt's has over 35 years in the graphic arts industry. Since his father, Don Barkley, founded Plastikoil of PA in 1984, Matt has worked in every part of the business, from bindery machine operating to production management to estimating.  He also served as a pressman in the U.S. Army in Korea and at the Pentagon. When his father passed away, Matt stepped into the role of CEO.  With his printing and bindery experience Matt looks at customers' projects from all angles; producing projects more efficiently, which in turn saves time and money.  Matt carries on his father's legacy for high quality and quick turnaround — doing whatever it takes to get the job done right and on time.  
In 2010, Matt co-founded Ready Yourselves Youth Ranch and currently serves on its board of directors. Matt and his wife Micheline have four children.